Mindstir Media author Ian Howard, a U.S. Navy Veteran and Cancer survivor, will be donating a portion of book sales proceeds to Hope For The Warriors.
About Hope For The Warriors:
We believe those touched by military service can succeed at home by restoring their sense of self, family, and hope. Nationally, Hope For The Warriors provides comprehensive support programs for service members, veterans, and military families that are focused on transition, health and wellness, peer engagement, and connections to community resources. Hope For The Warriors is a family, united by our shared conviction of honor and sacrifice. Hope For The Warriors understands the challenges, pride, and joy of being a military family. For today, tomorrow, and years to come, we will strive to meet the changing needs of service members and their families. For more information go to www.hopeforthewarriors.org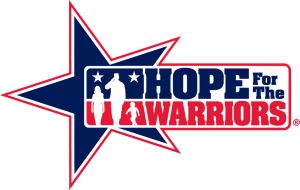 About Ian Howard and his books: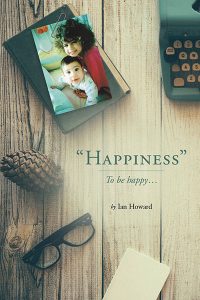 "Happiness" is a collection of things we all should be happy for, and quotes from celebrities and lay people alike. Thousands of quotes to make you happy; to make you smile; to make you think; to appreciate life.
I often wonder why people take life for granted. When people almost lose the most precious gift one can have….their life, or they wake up to daily uncompromising pain, then a person might stop, look around and start appreciating all the wonderful things that make up our daily existence. It's time to stop and smell the roses. Before the roses are all gone.
I've overcome cancer twice plus other life threatening illnesses. The words found in this book, "Happiness" helped me to endure, survive and be happy.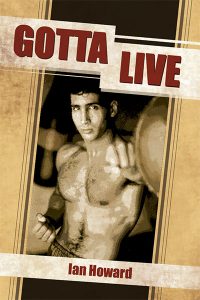 Twice stricken with cancer and the deadly brain disease encephalitis, Ian Howard faced nearly nearly insurmountable odds during a painful struggle for life. Facing an illness that ravages its victims until death is a blessed relief, he searched for cures that were said to be impossible. In the murmured undertones of numerous hospital corridors, physicians quietly whispered of his death – their voices muffled in the fatal reverence of certainty.But Ian Howard said, "No, I've Gotta Live!" and this is his personal story of that triumph. Ian beat the odds, and you'll cheer him on in this reliving of his ironclad determination to survive through exercise, nutrition and most importantly – positive attitude.
A true champion, Ian Howard turns adversity into advantage and almost certain defeat into victory. He has led a fulfilling life as a successful actor, model, writer, professional wrestling manager, fitness consultant to the elite, and entrepreneur.
In this personal account that is sure to entertain, enlighten and put a smile on your face, you will learn how and why Ian Howard never, never, never gives up. By the end of this amazing story you'll feel the same.